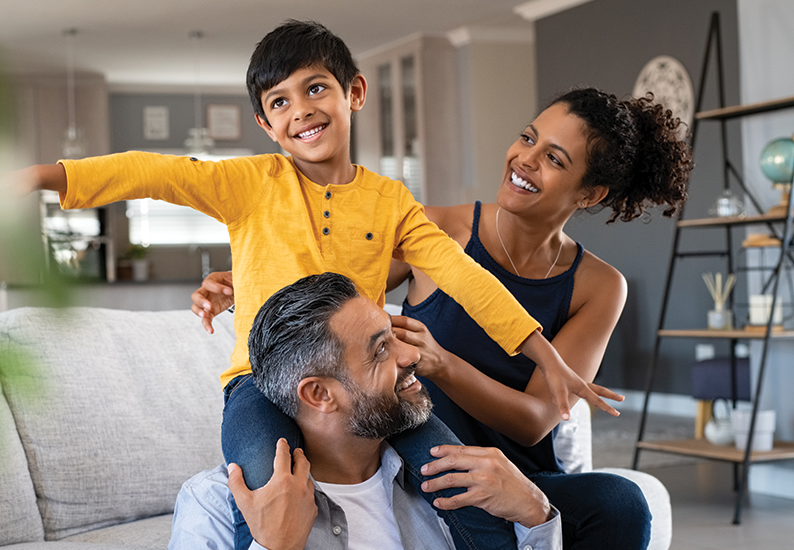 New, Lower Costs Are Available Due to the American Rescue Plan
For agents looking to help their members get access to better rates or for individuals and families looking to lower their monthly premiums, the American Rescue Plan brings more assistance to exchange products like Covered CA.
Under the new law:
More people than ever before qualify for help paying for health coverage, even those who weren't eligible in the past.
Most people currently enrolled in a Marketplace (Covered CA) plan may qualify for more tax credits.
Health insurance premiums after these new savings will go down.
How to find out if you qualify for Marketplace savings
When you apply for Marketplace (Covered CA) coverage, you'll find out if you qualify for a premium tax credit that lowers your monthly premium.
The amount of your premium tax credit depends on the estimated household income for 2021 that you put on your Marketplace application.
Changing plans — the deductible may reset
You can change Marketplace health coverage during the 2021 Special Enrollment Period through August 15.
But, it's important to consider the new plan's deductible — it'll likely start over. If you change plans or add a new household member, any out-of-pocket costs you already paid on your current 2021 Marketplace (Covered CA) plan probably won't count towards your new deductible, even if you stay with the same insurance company.
Call your insurance agent at iPros before changing plans or adding a new household member to find out if you'll need to start over to meet your new plan's deductible. If you have already paid a lot in out-of-pocket costs toward your deductible, check with your insurance company to see how it might impact you and what options are available to keep credit toward what you've already paid.
If you get unemployment compensation
Starting July 1, 2021, you may be eligible for more savings and lower costs on 2021 Marketplace (Covered CA) coverage if you get or are eligible to get unemployment compensation in 2021—even if you didn't qualify in the past because your income was low and your state hasn't expanded Medicaid.
If you or your spouse got unemployment income for at least one week in 2021, your whole household may be eligible for a tax credit that covers the entire monthly premium for the second lowest cost Silver plan (SLCSP) that's available to you in your area, regardless of your household's income. And if anyone in your household (including a dependent) got unemployment compensation in 2021, you may qualify for new cost-sharing reductions to lower your household's out-of-pocket costs if you enroll in a Marketplace plan in the silver category.
iPros agents are here to walk you through the process every step of the way.