Cigna + Oscar Widens Reach in California
The two insurers Cigna and Oscar Health announced last Thursday April 8th, that they are expanding the reach of their co-branded health plan to include more areas in California. The Cigna + Oscar partnership focuses on delivering products and services for small businesses. The partners have previously announced that they are available in Atlanta, Tennessee, and select California counties. Now, it is growing to include more areas in California including the Bay Area, Central Coast, Greater Sacramento, Inland Empire, Los Angeles, Orange County, North Bay, and San Diego regions.
Cigna + Oscar Partnership Targets Small Businesses
As Bruce Grimm, Cigna's senior vice president of segments said in a statement, "Small businesses are the heart of the economy, and of the local communities. Now more than ever, they need affordable health insurance that works for them and their employees." In addition, he also said that "Cigna + Oscar brings together Cigna's nationwide and local provider networks, and Oscar's member-focused experience to deliver small group health insurance for the unique needs of small businesses. We are excited to bring this innovative partnership to California to help small businesses prioritize their employees' health needs."
Snapshot of How COVID-19 is Transforming Small Business Health Insurance Needs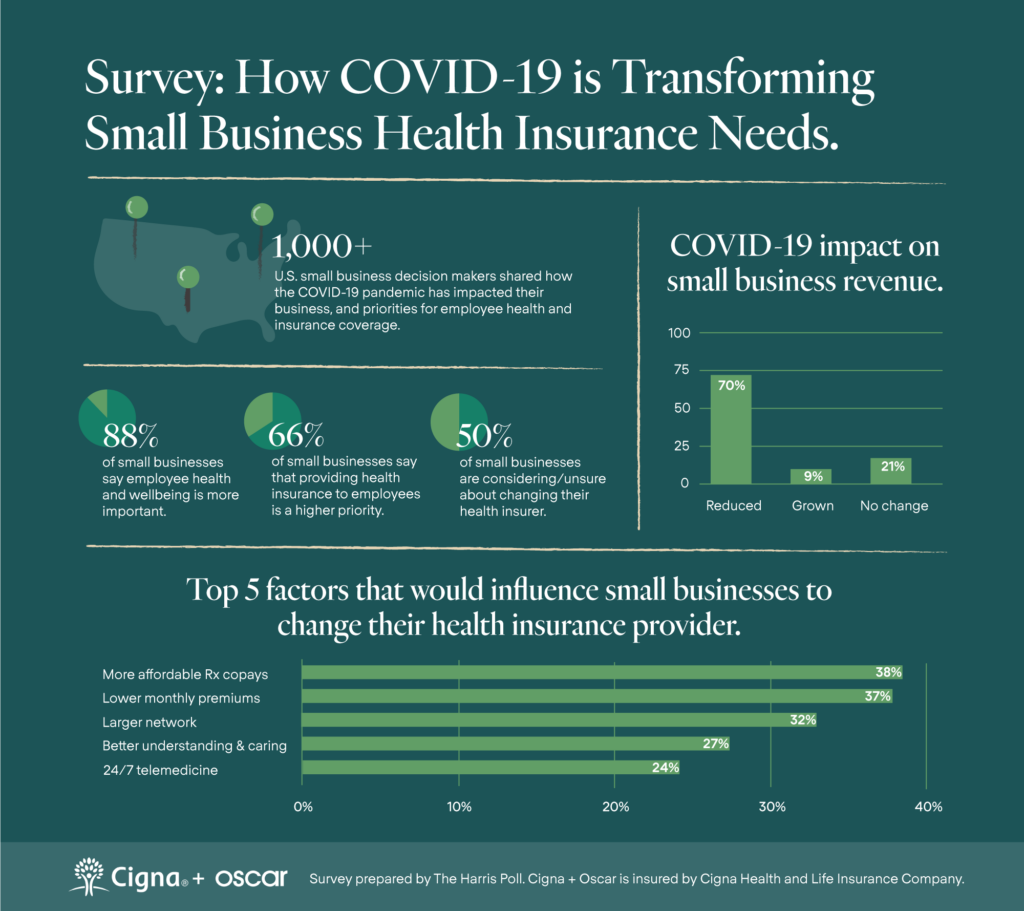 More Businesses Are Prioritizing Employee Health
Many small businesses are still trying to stay afloat amidst this pandemic. 70% of those businesses surveyed by Cigna + Oscar have reported a decline in their revenue. It would be natural for business owners to put this as the top concern for their business, but as it turns out, "financial health of the business" only comes second as a top concern for most of them. "Employee health & wellbeing" overtakes financial health as the #1 concern, according to survey data.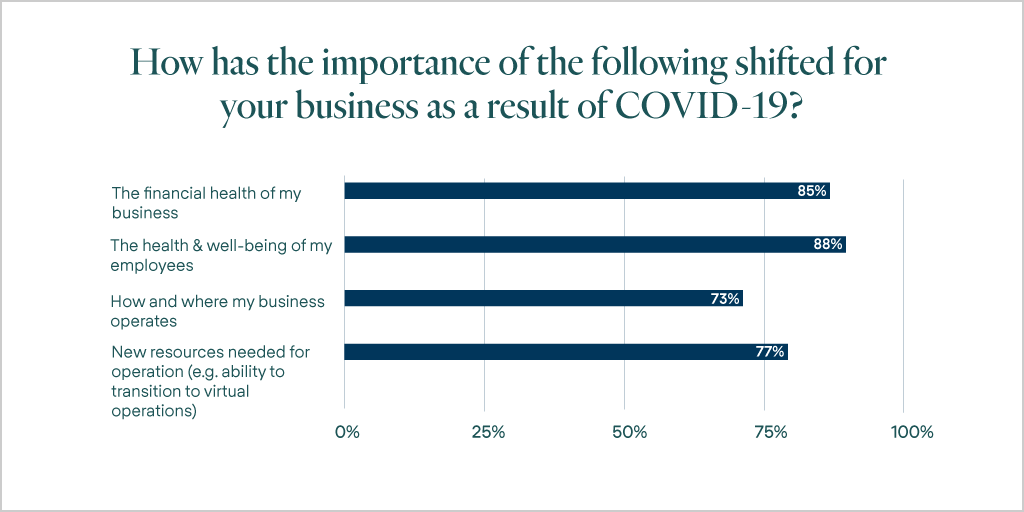 How Can You Help As an Agent?
As small businesses start to reopen and rehire employees, they will need a partner to guide them in understanding their unique health insurance needs – both for employers & employees. 66% of those surveyed reported that COVID-19 has made health insurance more important in their overall business budget.
iPros Insurance Professionals can support you, as an agent, in selling small group health insurance plans. If you are interested to start or if you have other questions and inquiries regarding selling small group health insurance, call us at (800) 256-3942 or email us at info@iprosteam.com. Make use of this changing market landscape as your opportunity to sell small group health insurance! Talk to us.
Sources: