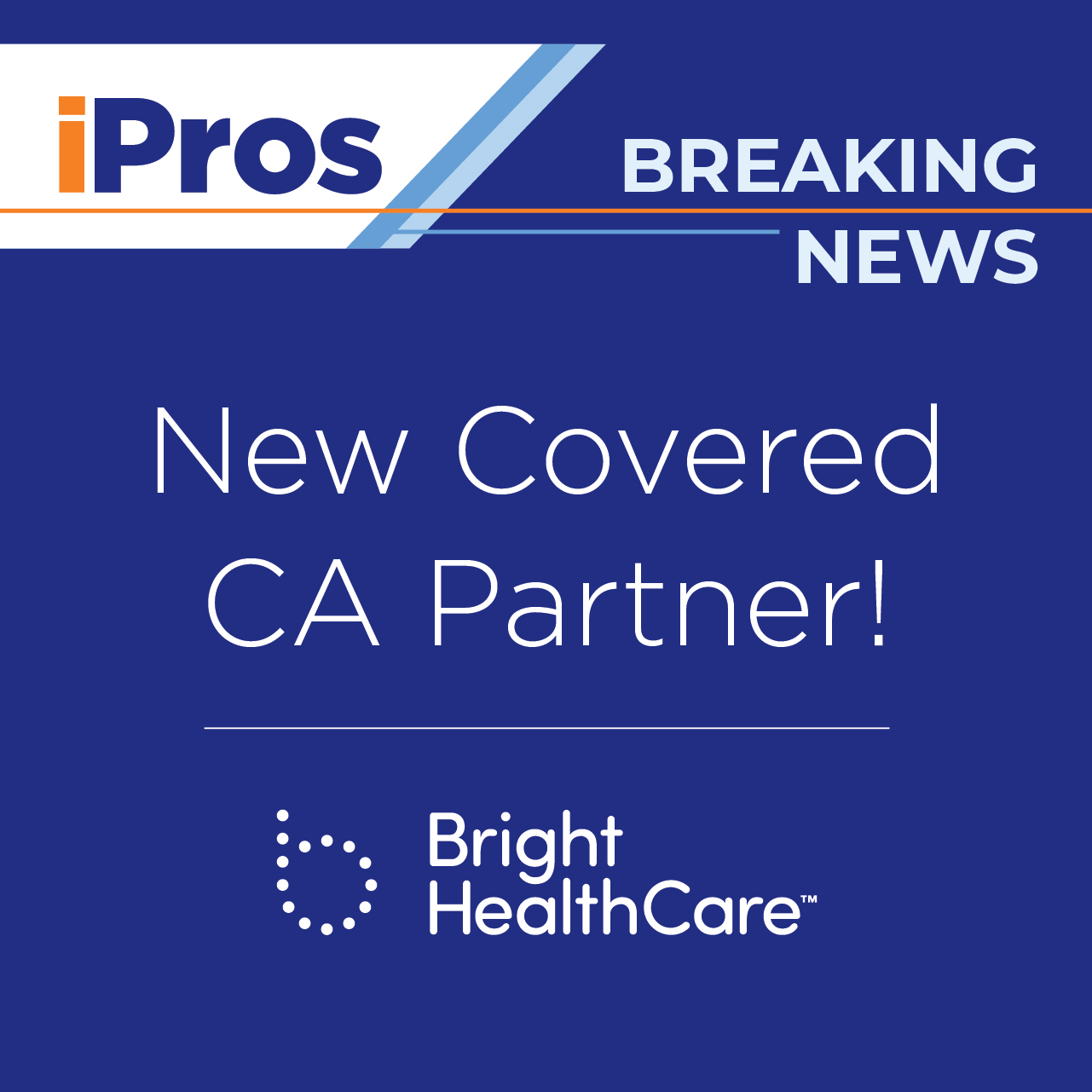 Bright HealthCare is Covered California's Newest Plan
Bright HealthCare is officially the newest addition to Covered California. A new health plan has not been added to the California State Based Marketplace in the last 6 years.
As Bright HealthCare looks to grow in California they have specifically targeted Contra Costa County (Region 5). Contra Costa is located in Northern California and includes cities like Concord, Danville, El Cerrito, Hercules, and more!
iPros Insurance Profesisonals Awarded General Agency Contract
As one of California's top Field Marketing Organizations, iPros Insurance Professionals has been awarded a general agency contract. For all agents in California  previously or seeking to target Contra Costa county we can get you appointed to sell Bright today! Email us at marketplace@iprosteam.com for more information.
About Bright HealthCare
At Bright HealthCare, smart tools and technology are utilized to simplify health insurance for all. Their goal is to take the confusion and chaos out of the process and build benefit-packed plans that still deliver surprisingly low rates.
This year Bright HealthCare has expanded affordable plans in 42 new markets including California, Texas, Georgia, Utah, and more. Being Covered California's newest edition in six years is a huge deal and a great opportunity of agents to expand their portfolio!
Get appointed to Sell Bright Healthcare in Contra Costa Today!
Open Enrollment for California begins November 1st so do not waste any time in getting appointed. Reach out to us at marketplace@iprosteam.com for more information or to start the appointment process.